Time to get those creative juices flowing. Can you think of a witty, clever, funny and fitting caption for this picture of Joshua?
Then please pop on over to
Mammasaurus
and see what other pictures are in dire need of a caption.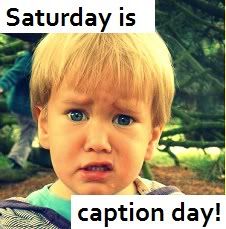 Have a wonderful weekend everyone and above all stay safe.
Melanie